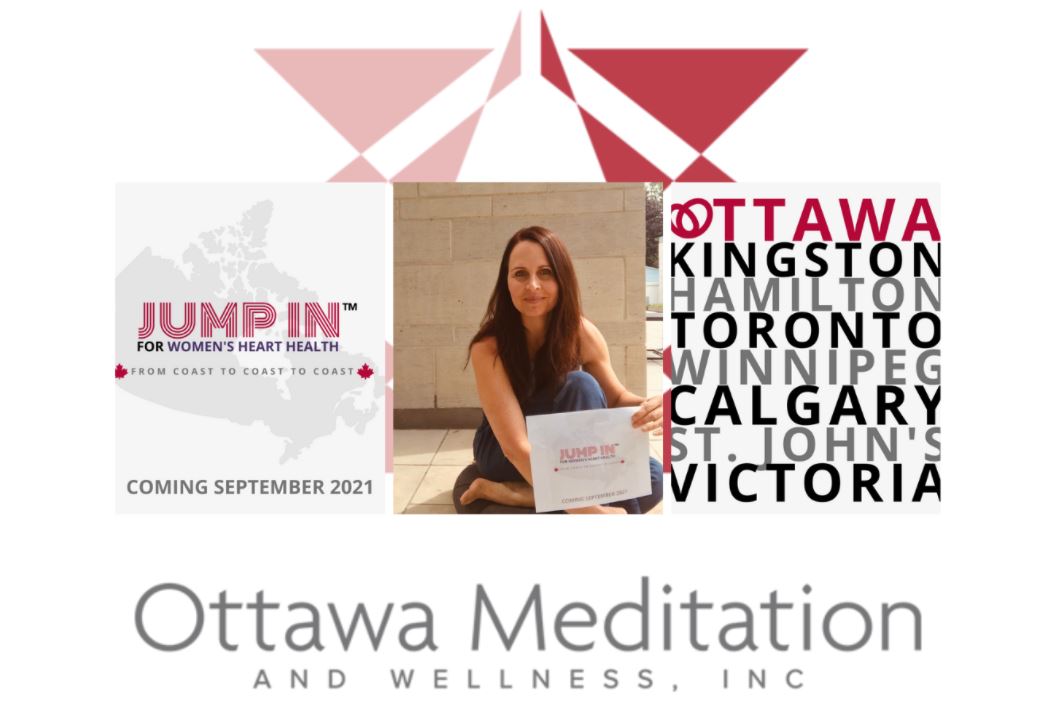 Meditation may not only be good for your mind, but it's also good for your heart!
Growing research suggests that meditation may improve factors linked to cardiovascular health and may be a useful part of cardiovascular risk reduction. 
Heart disease continues to be the leading cause of death for women in Canada and around the world and is largely preventable – 80% of individual risk factors can be modified!
Scientists at the Heart Institute are changing that with a focus on diversity and precision medicine in all of their research. You too can have an impact on heart disease prevention, treatment and outcomes for women and heart disease by supporting this year's University of Ottawa Heart Institute JUMP IN ™campaign. 
Join me and many others who will be taking part in a 30-day physical and mental fitness challenge that will get you moving your body on a daily basis, in your own space and at your own pace!
Not only is this a great cause, but it's an opportunity to kick-start a fitness habit, or to try out new classes if you already have one.  Also, this year you can learn about mindfulness meditation. 
Join me for a one-hour mindfulness "taster" session and discover what mindfulness is and why so many people are incorporating this simple yet effective way to help quiet the mind, increase attention, manage stress, and build resilience. Mindfulness is to the mind what physical exercise is to the body – a way to stay, fit, flexible and focussed. 
You will be guided through different meditation practices and offered some conceptual teaching, particularly around the theme of stress and resilience. 
We will explore, for example, the difference between acute and chronic stress, as well as adaptive and maladaptive strategies for coping with chronic stress and how mindfulness can help to reduce negative outcomes associated with stress reactivity. How we can learn ways of responding more positively and how mindfulness gives us a chance to pause and respond, rather than to react with our often automatic habitual (and at times unhelpful) patterns. 
Come join me and support of women's heart health across Canada!
Now is the time to JUMP IN™!
Please cut & paste this link to register: https://buff.ly/2VZnRqk
Warmly,
Jennifer